Overview:
The advent of smartphones and the expansion of online retailers like Amazon are challenging the market for offline brick-and-mortar retailers. A further threat to offline retailers is showrooming, the practice of customers viewing and trying a product in-store, then buying it online. Until now, online retailers had an unfair advantage as their platforms have been collecting consumer data for years. This data enables them to monitor shopping behavior, customer loyalty, and promotion impact.
Presence and Positioning Analytics
Real-time location trends, total visitors, time spent in store, comparison across stores, and heat maps with animated flows.
Customer Engagement Tools
Social WiFi, conversion and bounce rates, visitor contact info, and wayfinding and related services.
Cloud-based Service
No hardware to purchase or manage means quick and easy deployment.
Highlights
Combines WiFi and analytics to deliver end-to-end solution
Provides data needed to understand and influence shopping behavior
Includes analytics, reports, competitor intelligence, and influence engine
Highlights:
Fortinet Presence Analytics helps answer these questions: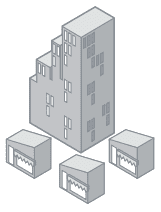 Franchise wide
Which store has the most traffic, largest customer base, or most customer loyalty?
Does the new window display bring in new customers?
How long do customers stay and how many are repeat customers?
What campaigns are making customers stay longer?
What is the ROI on the marketing dollars that are being spent?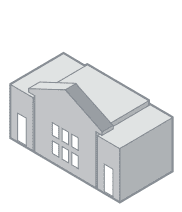 Inside the mall
Which stores are popular?
How long do people spend in the mall?
What are the movement patterns of people in the mall?
Is the difference in rent due to foot traffic of the location justified?
How many people are visiting more than one store?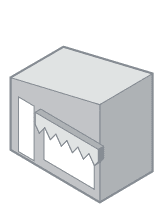 Inside the store
Which aisle cap or department gets more foot traffic?
How many customers are at register queue?
Are my employees opening the store on time?
Should I open earlier or close later?
Fortinet Presence Analytics Solution
The solution leverages the existing in-store Fortinet access points or FortiWiFi wireless LAN infrastructure to detect each customer's smartphone WiFi signal. Smartphones continually scan for wireless access points, and FortiPresence uses this signal to detect customer presence, location and movements.
This information is processed in the cloud and presented in a simple dashboard format, providing the retailer with actionable insights into their customers.